Caribbean Paradise Experience
Experience the Paradise Islands of the Caribbean
The Caribbean, paradise for its 35 unique destinations, is a perfect escape for vacation.
Worth visiting is the Museo de Arte de Puerto Rico, a multimillion-dollar center which houses different cultural attractions and considered the Caribbean's largest museum. Visit Redonda in Antigua if you're looking for a combination of resort and bird sanctuary, just 56 km to the southwest. Other key attractions in the city include Fort James, Betty's Hope Sugar Estate and Nelson's Dockyard.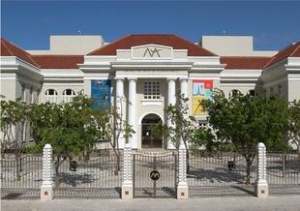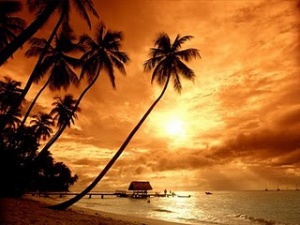 Aruba however, is characterized by casinos, high-rise resorts and restaurants. Include the Hyatt Regency in your list of hotels and El Gaucho for some one of the best steaks in Aruba. In the Bahamas, consider Nassau on New Providence Island and Lucaya for sandy beaches and perfect diving and fishing experience.
Ever wondered where Caribbean's best kept secrets lie? The Anguilla is known for its villa and expensive resorts. Occupying 179 acres and surrounded by palm trees white-sand beaches is Cap Juluca. Purely tropic atmosphere yet the architecture is built on a Moorish influence. This resort is equipped with private golf, junior Olympic-size pool, and golf driving range, croquet, tennis courts and other sports facilities.
Consider five top attractions when visiting the Barbados Island: the Gun Hill signal Station, an old military outpost built in 1818; Harrison's cave, with an hour of in cave ride to underground rivers, stalactites and stalagmites topped with Arawak Indian exhibition, food, and souvenir shop inside the cave; flight tour overseeing the Barbados view with Bajan Helicopters; the Welchman Hall Gully to discover the 1 kilometer ravine enrich with citrus and other rare plants; and Ocean Park, with its remarkable aquariums, playground for kids and mini golf.
Worth visiting in Curacao is UNESCO's World Heritage Site, the city of Willemstad, scenic with its busy port, ships sail right through the city center. The Octagon Museum, the Ostrich Farm, and Curacao Maritime are few other spotlights for Curacao.
Find relaxation and sun-tanning at Sunscape the Beach Punta Cana. Wild water sports, palm groves and sunny beaches and amazing entertainment make this place spectacular with friends and family. The floating attraction on the Caribbean is eminent to Haiti, splendid with beaches, art galleries, and historical monuments. At the Labadie area of Cap-Haitian-on, exposes the Atlantic Ocean's bluest connecting to the mountains.
St. Martin, the smallest island in the world is actually divided to two nations, the Netherlands and France. Perfect for romantic getaway is this tropical island. Take some Guavaberry, the folk liquor of St. Martin usually served to family and friends.
The Caribbean indeed is a haven of good food, luxurious places, rich culture and nature's paradise.