Caribbean: Exciting Places to See
Do not Miss that
The Caribbean, dubbed as the rich and famous' playground, has probably the best romantic getaways and places in the world. Packed with its wide range of extraordinary ecosystems, every island is superb with its own zest; each color blends to a perfectly- crafted setting of itself.
So what makes it an ultimate paradise? Its luxurious plantations, spellbinding rhythm, tropical forests, delectable cuisine and an extensive range of activities create a memorable island experience. The Caribbean exemplifies a well-off colonial inheritance, an impressive artistic style mixed with remarkable history that has fervor for life. From pirates to slavery to revolution, the island has become a contemporary intricate environment for everyone to enjoy.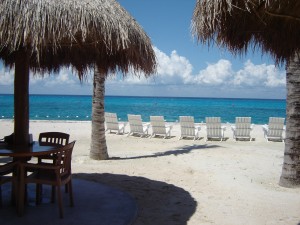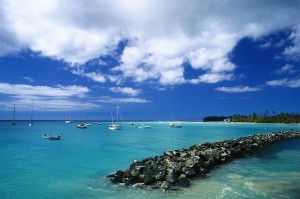 There are available private resort islands varying from the luxurious to deluxe ones. You can go windsurfing, sailing in Grenadines in Antigua, even scuba diving or try the English sport loved by the local people, the cricket. Enjoy the carnivals around and party up all night dancing in the streets – in the Bahamas, the Junkanoo, Jamaica's Reggae Summer Festival and Trinidad's Port of Spain Carnival. Some of the best nightlife spots are in San Juan, Cuba and Saint Martin. Go shopping in Puerto Rico, or in Cayman Islands while beach hopping in Martinique, Anguilla and Caicos. The British Virgin Islands hosts a Sailing Festival starting with a welcome celebration at Nanny Cay Marina, followed by the registration of participants to the regatta event.
Barbados is considered as the best with its all-around tourism. Beautiful Barbados, as they call it, is nearly just a tiny dot on the world map with an area of 483 kilometers. More than half of its population is a direct descendant from forced migration in Africa during the 1600s and 1700s. Barbados is home to most impressive collection of houses, a mixture of the past and the modern architecture. Grenada Island is perfect for family adventures – from jeep safaris to heritage tours; submarine to helicopter rides and an exhilarating nightlife to excellent dining. In Havana, experience dancing the salsa and mambo with the local people on their drum beat. Visit the NacioCnal, Mueseo Nacional del Bellas Artes and Museo de la Revolucion. This city in Cuba is also popular with political icon Che Guevarra.
If you are looking for an unusual vacation destination, Costa Rica is your next stop – perfect for its quiet sand beaches and verdant rain forests with its more than 300 species of birds. Find some time for whitewater rafting or simply just a relaxation at the beach.