Caribbean Food Paradise
Food in Caribbean Islands? Styl Paradise.
The Caribbean Islands are a group of islands with exceptionally diverse offerings ranging from paradise resorts and majestic beaches to wide-ranging forests and shrubbery. But these islands are not just blessed with such physical beauty and natural resources. The Caribbean Islands are likewise home to some of the most exotically diverse cuisines which are abundantly served in various restaurants that have mushroomed in this chain of islands over the years. It is no wonder that the Caribbean Islands are a prime tourist destination for travelers from all over the world.
The diversity of cuisines in the Caribbean can be attributed to the multicultural race of people who reside in the islands. Each island in the Caribbean boasts of its own specialty dishes and unique restaurants that serve such dishes. Because of the plethora of great places to dine and wine in these islands of the Caribbean, it would be quite hard to choose which one to prioritize if you have a limited travel time. It is crucial therefore to equip oneself with the knowledge on some of the best restaurants in the Caribbean.
In the Cayman Islands, the top dining hub to go to if you want to have a seafood blast would be Hemingway's at Seven Mile Beach. Brassiere, on the other hand, remains as one of the esteemed restaurants in the Cayman Islands, serving such dishes as a seven spice duck breast with pineapple glaze. Ristorante Pappagallo is an Italian restaurant with a Caribbean flavor, and is set at the banks of a bird sanctuary.
In Barbados, one of its finest restaurants is the Fisherpond Great House, which has been restored from an old plantation house. The Fisherpond serves a delightful buffet lunch every Sunday and is regarded as the best in plating traditional Barbadian food. The Champers bar and restaurant offers an extensive menu and is a great place to wine and dine and hang-out at night. It offers fresh products and provides big servings.
In New Providence Island, the best place to eat out is the Dune which serves casual breakfast and lunch. The interior is sophisticated and the menu is very artsy. Other famous dining hotspots include Dasheene in St. Lucia and Brandywine in the Caribbean.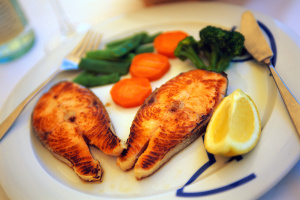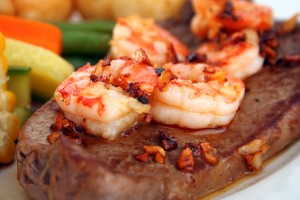 Other restaurants that are a must-try in the Caribbean include cafe Martinique on Paradise Island; Dining Room and Round Hill Restaurant in Jamaica; and the Pavilion in Antigua.
In Anguilla, the Blanchard's is positively the finest restaurant to dine in. It has a casual ambiance which offers a wide range of food choices from Californian to Asian menu dishes.
These are just a few of the best restaurants in the Caribbean that each tourist can't afford to pass on.